Yamaha E-Band Competition 2018
Yamaha E-Band Competition 2018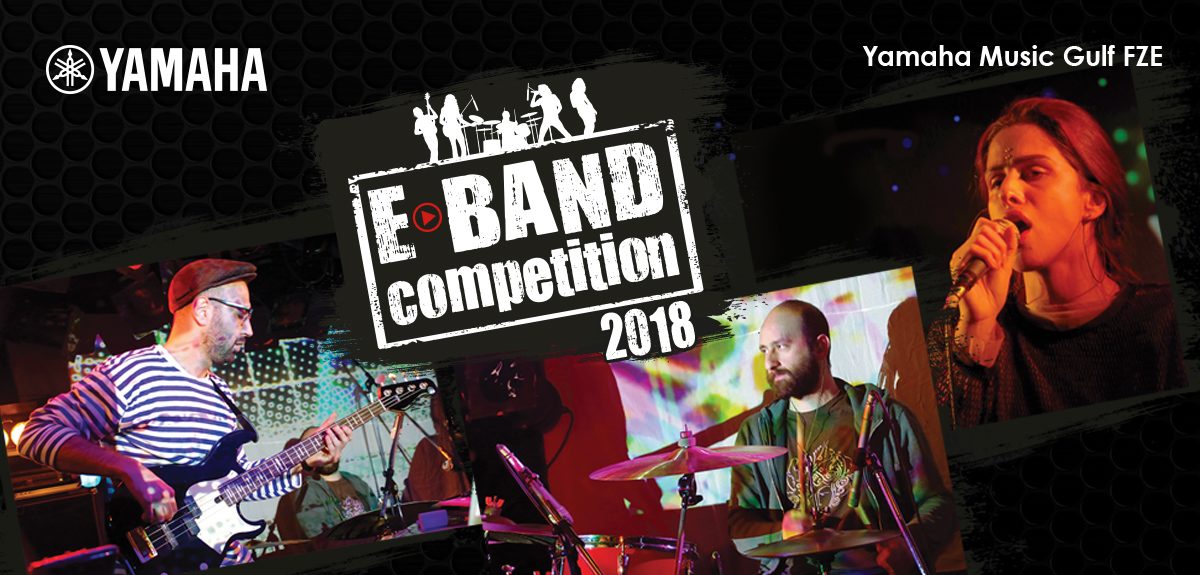 What is it?
Yamaha Music Gulf FZE (YMGF) presents Yamaha E-Band Competition on its 3rd year. It's an amateur band competition of video-recorded live performances of bands from diverse cultures of GCC, Middle East, CIS, West Asia and African regions. It's a great opportunity to showcase music talent and become popular worldwide via the internet. We encourage you to sign-up and register your band and become part of this exciting event.
Who can join?
Amateur musicians with no recording contract
REGISTER to Participate
Visit our competition website Yamaha E-Band Competition 2018, or Yamaha Music Gulf FZE Facebook and register by filling up necessary information
Registration and Video Entries – 15th May to 15th July 2018
Voting Period (Audience Choice Award) – 16th July to 15th August 2018
Prize Winners Announcement – 27th August 2018
1 Grand Winner selected by the Judges

Grand Winner shall be awarded a trip to Japan.
Specific dates in October 2018 will be announced.

5 Individual Awards
Audience Choice Award –
Bands will be judged based on the following:

Originality and quality of arrangements
Showmanship
Overall sound and control
Technical proficiency of individual instruments
Marketability and "X" factor of the band.
Yamaha E-Band Competition 2018